Lunar Calendars and Eclipse Finder 17.17
Software zur Bestimmung von Finsternissen und Mondphasen
| | |
| --- | --- |
| Lizenz: | Shareware |
| OS: | Windows 98/XP/ |
| Dateigröße: | 1472K |
| Entwickler: | Hermetic Systems |
| Preis: | $18.00 |
Ein Programm für die Suche nach Finsternissen (lunar, solar, total und ringförmig). Es berechnet die Phasen des Mondes für jeden vorgegebenen Zeitpunkt und konvertiert beliebige Daten zwischen dem Gregorianischen und Julianischen Kalender und zwischen vier Mondkalendern.
Tags

finsterniss mondphase gregorianisch julianisch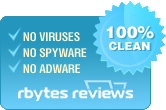 Latest User Reviews
Write a Lunar Calendars and Eclipse Finder Review
Lunar Calendars and Eclipse Finder related software
MP3Man 1.02
MP3Man kann Dateien zum Rio Up/Downloaden. Version für NT/W2K ist verfügbar.
MP3ManNT 1.02
MP3Man kann Dateien zum Rio Up/Downloaden. Version für W95/98/ME ist verfügbar